Do you wish implementing change was not such an uphill battle?
I've worked with scores of people who have undertaken the challenge of implementing change in their organizations, and many felt the same way. My job is usually to help make sense of the task ahead, or to help them get unstuck in the middle of it.
As a result, I've developed a set of tools and approaches which have been used to overcome what can seem like endless obstacles to the adoption of change. The resulting methodology has its foundation in proven change management practices, combined with the essential element of influence that propels your ability to affect change.
Join me September 28-30 in Atlanta for the Fundamentals of Change Management workshop, and I'll share these tools, exercises, and insights with you! Attend this open enrollment class for an in-depth look at techniques you can use to drive change at work. While there, you'll apply these exercises and tools to your own initiative, making progress while you learn and share with other attendees.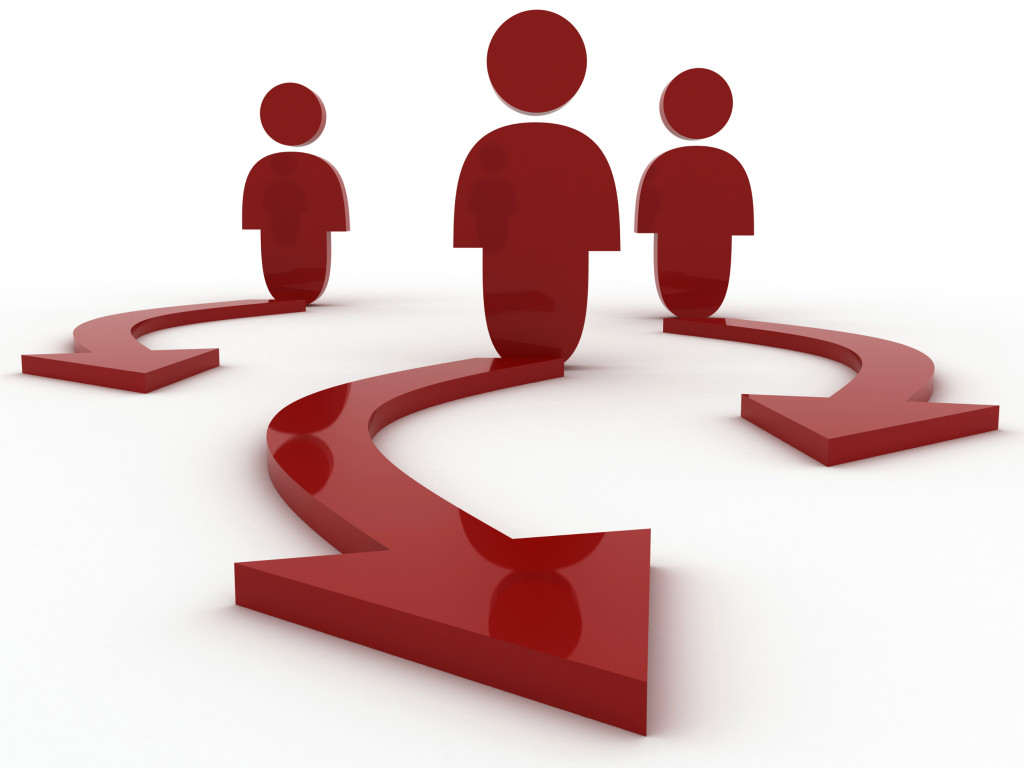 Fundamentals of Change Management
How to Design and Influence Change at Work
Three-Day Workshop
Atlanta, Georgia
September 28-30, 2015
Registration:  $1,795
Course Agenda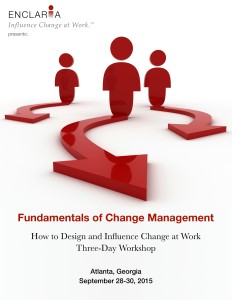 Day 1
Intro to Change Management
Define Your Change
Assess Change Impact
Uncover and Reduce Resistance
Day 2
Assign Roles and Relationships
Gain Leadership Support
Engage and Enable Stakeholders
Ensure Accountability
Day 3
Pinpoint Communication
Apply Your Personal Influence
Put It All Together
Sustain the Change
Venue
Roam Dunwoody
1155 Mt Vernon Hwy NE
Suite 800 (2nd Floor)
Atlanta, GA 30338
Breakfast and lunch will be provided each day.
Questions? Please contact me and I'll be happy to help.