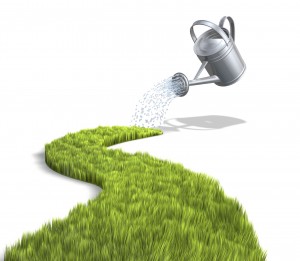 The Proper Care of Leaders
So They Help You Implement Change
Date: Tuesday, June 28, 2011
Time: 11:00 a.m. – 12:30 p.m. Eastern
Price: $99 (Early bird $75 by June 15)
$49 TODAY ONLY for the first 10 people to register!
It is common knowledge that in order for your change initiative to grow beyond your own span of influence you need leadership buy-in. The truth is you need much more than buy-in; as a change agent you need leaders in your organization to take action that supports your initiative.
The trouble is, for whatever reason, leaders often don't do what is needed to implement change.
Perhaps they say they believe that change should happen, but their actions indicate otherwise. Maybe they seem to dismiss it altogether. Or they just do all the wrong things with the best intentions. Either way, they feel like a giant roadblock in the path to change. If only they would (fill in the blank), you would be able to make some real progress.
As an internal change agent with less authority, you probably feel powerless to do anything about it. Until now, your main tactics have been dropping hints and wishful thinking. Maybe you have waited a while for them to get with the program — weeks, months, even years.
You are not alone. In fact, not having adequate support from key leaders is the top challenge for most change agents I talk to.
It doesn't have to be that way. There are ways you can help leaders help you influence change, even from where you sit on the totem pole. Join me for an online seminar that will help you get the leadership support you need for successful change:  The Proper Care of Leaders (So They Help You Implement Change).
Course Description
During this online training session, you will learn:
Whose support you really need, and who you ignore at your own risk
What leaders need from you most as a change agent
How to tell which of five levels of support you have, and which you need
Six reasons why leaders don't do what you need them to do, even if they want change to happen
What you can personally do to gain the support you need to successfully implement change
All attendees will receive:
One 90-minute interactive webinar session
The Beyond Buy-in Workbook, a $34.95 value
BONUS: Attendees will also receive:
99 Ways to Influence Change Checklist
Two article reprints: "Tips for Getting Your Project Approved" and "How to Deal With a Clueless Boss"
Without real leadership support, your change initiative will have diminished impact. Register today to learn practical ways to help leaders help you implement change.
This event's registration has been closed. Please visit the Programs page for upcoming events.