Want to help your team make progress on a change initiative and develop change capability in your organization? Need a speaker for your next event? Book Enclaria founder Heather Stagl to come speak to your group on topics related to influencing change at work. All programs can be customized to best suit your needs, and can be conducted as individual programs, keynotes, webinars, or in-person workshops.
Let's discuss how we can partner together to make an impact!
Please provide your information below so we can schedule a conversation.
Popular Topics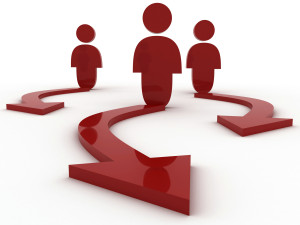 Fundamentals of Influencing Change at Work is a foundational course for anyone who needs to get results by helping people change. This open enrollment three-day workshop will help you design your change initiative to go as smoothly as possible and overcome the inevitable challenges when they occur.
No matter what type of project you're implementing, Fundamentals workshop equips you with the steps, tools and skills to facilitate the adoption of change in your organization.
By completing the Fundamentals of Influencing Change at Work course, you will:
Understand how change works at an individual and organizational level
Learn a straightforward model to organize change management activities
Clarify what really needs to change in order to achieve the desired results
Learn how to uncover and reduce resistance
Identify how to gain leadership support and engage stakeholders
Design key elements of your change initiative, such as communication and learning plans
Build the skills to personally influence change.
Each participant in this workshop will receive and use the Influence Change at Work™ Toolkit.
Enclaria has gained the Qualified Education Provider™ status from the Association of Change Management Professionals® (ACMP®) for this Fundamentals of Influencing Change at Work course.
Inside Influence:  Leading Change From the Middle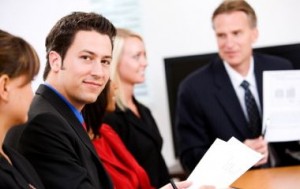 A common view of change is that it must start from the top of the organization. However, change is often instigated and led from pockets within an organization. In fact many roles, such as IT, engineering, project management, process improvement, strategic planning and internal HR/OD practitioners, require influencing other people in the organization to change the way they work. Since senior leaders can't do all the work of change, managers and employees further down on the org chart are frequently tapped to take on change in addition to their day job.
In this workshop, we will explore the role of the internal change agent, with its risks, rewards, advantages and challenges. You will learn how to leverage the role and how to best influence organizational change without authority.
Ten Ways Change Gets Stuck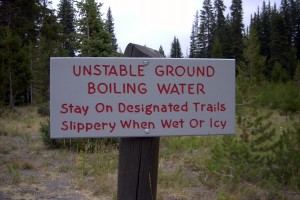 The path to implementing change in an organization isn't always smooth. On the way, you run into frequent speed bumps, wrong way signs, and even concrete barriers. These road hazards on the way to change act as obstacles that prevent you from moving forward. Despite your best intentions, you and your change initiative can get stuck.
In this workshop, you will learn the warning signs that your change initiative is stalled, and identify some of the root causes that may be preventing the organization from making progress. We will also discuss what you can do to get unstuck, and how to avoid getting stuck in the first place. Bring your challenges and your experience to this interactive session where we'll uncover the common obstacles to organizational change.
Leading Change Without Resistance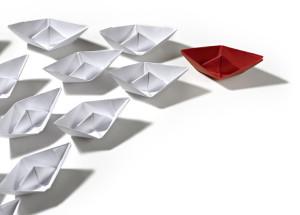 Leaders in your organization usually have authority with those who ultimately need to change the way they work. Because of their authority, there are some very important things that only they can do to drive change forward. The Leading Your Team Through Change program develops the capability of mid- to senior-level managers to provide essential leadership for change initiatives.
Participants will gain a clear understanding of the importance of the unique role leaders play in organizational change and learn steps they can take to ensure the success of change initiatives they are leading.
The Five Levers of Influence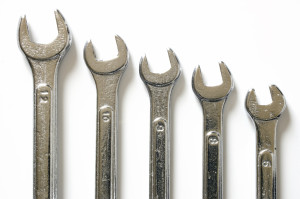 Influencing people to adopt new goals, processes, behaviors and attitudes is undoubtedly a complicated endeavor. Where do you start? Applying the five levers of influence can help you to accomplish your objectives. Anything you do to influence others will employ at least one of these levers.
If your success depends on other people changing the way they work — processes, behaviors, priorities, attitudes, relationships and ultimately, results — you must be able to effectively influence people to make those changes. Join this session to add the five levers of influence to your personal change toolkit.
The Proper Care of Leaders (So They Help You Implement Change)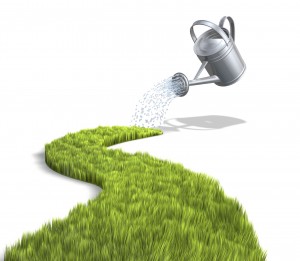 The Proper Care of Leaders Program helps change agents navigate their relationships with leaders and gain influence in their organizations so they can get the support they need to successfully implement change.
As a result of this workshop you will be able to:
Identify whose support you really need, and who you ignore at your own risk
Explain the dynamics and roles of leading organizational change
Tell which of five levels of support you have, and which you need
Recognize the sources of leadership resistance and develop a plan to navigate them
Gain the support you need to successfully implement change.
Not seeing what you need?  Let's create something great together that will make the biggest impact!
Contact me to see how we might work together to bring about change in your organization.