This year marks the 10th anniversary of the publication of my book, 99 Ways to Influence Change. The book briefly describes all the methods we have at hand to get things done by helping people change.
Public health officials agree that one of the key ways we can help prevent the spread of coronavirus is for people to wear a mask when they are in public, but not everyone is doing that. So I thought I would illustrate the 99 Ways to Influence Change by applying it to mask wearing. Whether at work or at the store, what could be done that might convince more people to wear masks?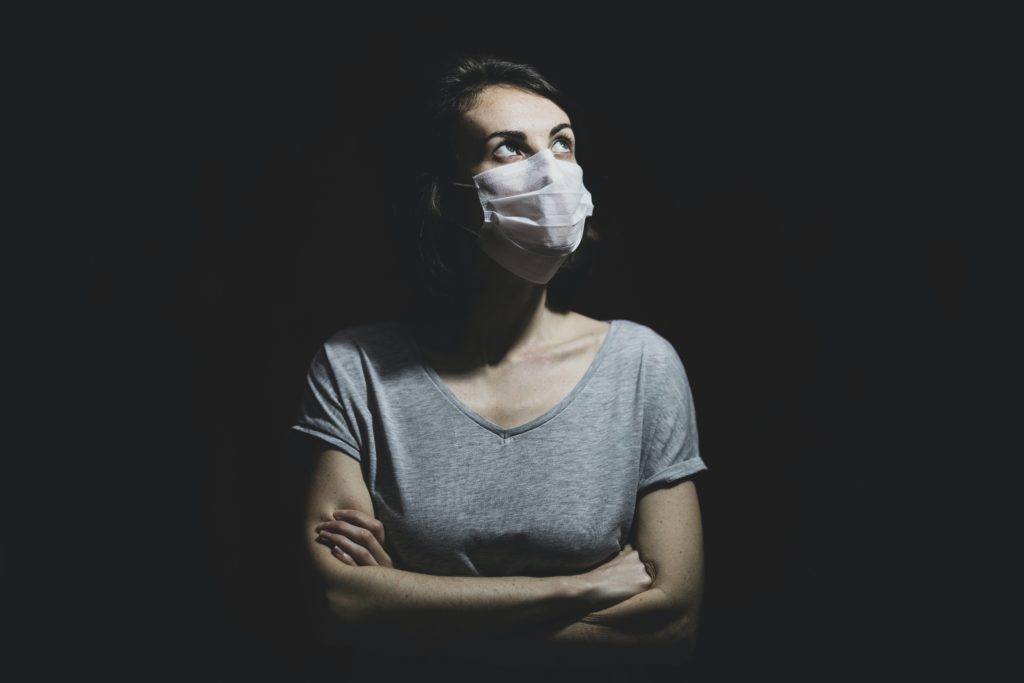 Tell stories. Share specific examples of good things that happened because people were wearing masks, or bad things that occurred because people didn't wear masks.
Model behavior. Wear a mask, especially when telling others to wear a mask.
Involve people. Get a group together (online or physically distanced, of course) of mask-wearers and non-mask-wearers to share their hopes and concerns.
Say "please." Make a well-mannered request.
Allow failure. Someone wearing the mask wrong? It's still better than no mask at all.
Ridicule. Make fun of people who aren't wearing masks. Note: I don't recommend doing this with strangers. Only people you know who will take it well.
Generate scarcity. Have a limited number of masks on hand so people want to take one before they are gone.
Transfer ownership. Decide who should own mask-wearing in different contexts, and let them own it.
Clarify expectations. When and where should people wear masks? What kind of mask? How should they be worn? When is it ok to take it off?
Provide feedback. Express your displeasure with businesses that are not making employees or customers wear masks.
Establish urgency. The sooner people start wearing masks, the sooner we can get back to normal (and not have to shut down again).
Remove enablers. Some state laws prohibit wearing masks that hide one's identity. Temporarily suspend any laws that contradict wearing masks.
Acknowledge fear. For some, masks engender fears about loss of freedom or oxygen. Rather than dismiss it, acknowledge that emotion.
Show you care. Let people know that you are wearing a mask to protect them.
Start conversations. If someone isn't wearing a mask, rather than attack them for it, ask them why in a non-confrontational way.
Demand compliance. Require mask-wearing. And enforce it.
Develop support systems. Create a group for people who don't like wearing masks but want to find ways to overcome their discomfort.
Admit mistakes. While masks were in short supply, wearing them was discouraged. Admit this was the wrong message to send.
Make it viral. Ironic, I know.
Remove obstacles. Some people don't wear masks because they don't have one. So provide one.
Show others are doing it. Show a tally of the number of people wearing masks in a particular location.
Tell the truth. 'Nuf said.
Ask for ideas. Ask people what would help them wear a mask more consistently.
Make it easy. Provide masks for everyone.
Rely on friends. Encourage your friends to wear masks and encourage their other friends to do so as well.
Beg. Implore people to wear a mask.
Instigate competition. Let's have a mask-wearing contest! Best mask wins.
Instill curiosity. Task people with learning about the latest science and which masks are best.
Reframe it. Wearing a mask is not about protecting yourself. It's about protecting other people in case you have it and don't know.
Facilitate meetings. Not sure this is applicable to this situation, but if there's a mask meeting, make sure it's productive!
Set the default. This would take a bit of culture shift – what if

not

wearing a mask everyday were the exception?
Build trust. Let your guard down and share your own vulnerability about wearing masks.
Listen. Truly try to understand requests and concerns.
Bribe. Pay people to wear masks.
Encourage. Encourage people to wear masks.
Prioritize. When is it most important to wear a mask?
Give praise. Acknowledge people who wear masks.
Educate. Communicate the facts about wearing masks. How and why do they work?
Help them succeed. Put mask reminders in parking lots.
Build new skills. Teach people how to make masks.
Do favors. Do something nice for someone, and then ask them to wear a mask to take advantage of the feeling a reciprocity.
Fix problems. People with glasses have trouble with some masks fogging up. Provide masks with metal nose clips to alleviate the problem.
Keep promises. Follow through on rules and consequences.
Remove doubt. Squelch misinformation.
Laugh about it. We all look ridiculous in our masks. Might as well embrace it.
Provide useful tools. Provide ways to wash and store masks.
Join forces. Band together with other mask-wearers to encourage others to wear them.
Remove dead weight. Remove anyone who is contradicting the message.
Point to the destination. The reason for wearing a mask is not just to prevent infection of those around you, but to get to the point in time when we can stop wearing masks altogether.
Address objections. Make masks easy to put on and comfortable to wear.
Drop names. Show photos of celebrities wearing masks. Especially Chuck Norris.
Celebrate success. Celebrate each time a new milestone for mask-wearing (or the subsequent reduction in cases of coronavirus) is achieved.
Connect to values. The governor of Georgia recently said if we don't get coronavirus under control, there would be no college football this year.
Say "thank you." Simply thank people for wearing a mask.
Be consistent. One message, one rule for everyone.
Extend an invitation. Invite people to an event, only if they are wearing a mask.
Find the emotion. Different emotions drive different people. Tap into sadness, fear, anger, compassion, joy.
Ask for help. Ask someone who isn't wearing a mask for help picking one out.
Incite a riot. Start a boycott of locations that don't make their employees wear masks.
Identify key behaviors. I think we know this one already – wear a mask in public places.
Keep it simple. Wear a mask. Seems simple enough.
Share what works. We keep a stash of clean masks by our garage door, so we can grab one on the way out. There is also a basket to put the used ones in.
Adjust the environment. Add mirrors so people can see if they're wearing it properly.
Hold them accountable. Enforce the rules. Kick people out if they won't wear a mask.
Induce guilt. Ask people how they would feel knowing they were responsible for someone else's illness or death?
Respect resistance. Resistance is always an indicator of an underlying emotion, loss, or fear. Find out what it is.
Go first. Wear a mask!
Gain commitment. Get people to say out loud that they will wear a mask whenever they are in public.
Make it fun. Create a game – who's behind the mask? – to see if people can recognize each other by just the eyes and hair.
Be flexible. Not everyone can wear a mask. It's ok. Maybe there's another solution, like a face shield.
Measure progress. Keep track of how many people are wearing/not wearing masks.
Be patient. Extend grace if someone forgets their mask.
Shrink it. We're not asking for much. You wear clothes in public, right? Just wear one more piece of clothing on your face when you're around other people.
Establish authority. Quote reliable experts on the efficacy of masks.
Get leadership support. Convince leaders to communicate and model wearing masks.
Recognize success. Congratulate (and patronize) businesses where everyone is wearing a mask.
Generate short-term wins. Choose a small, achievable goal to demonstrate progress, like having all employees wear masks before all customers do.
Eliminate noise. Shut down misinformation.
Flatter. Tell people how great their mask looks.
Empower. Let people choose their own mask style.
Nag. Remind people over and over to wear their mask.
Enlist early adopters. Get people who are already wearing masks to encourage others to do so.
Increase awareness. Is there anyone left who isn't aware of the need to wear masks? Let them know.
Install new habits. When you get out of the car, you grab your keys, phone, and wallet/purse. And now your mask.
Threaten. Threaten to kick people out of an environment if they don't wear a mask.
Assign responsibility. Make sure people know what they are responsible for – wearing a mask, confronting others, enforcing rules, etc.
Build relationships. Get to know those who struggle with wearing masks.
Share in the design. Ask people what the best way is to encourage them to wear masks.
Reduce risk. Some people are embarrassed about wearing a mask. Show them "cool" people who are wearing one.
Establish deadlines. Give people a date by when they need to start wearing a mask.
Foster resilience. Help people adapt to a "new normal."
Set clear goals. For organizations, set targets for the number of people who safely come to work wearing a mask.
Entertain. Craft a positive mask-wearing experience.
Incorporate into identity. Are you the kind of person who does good for society, or the kind who doesn't?
Design choices. The choice is not mask or no mask. It's which mask?
Show respect. In every encounter, strive to be kind and come from a place of wanting what is best for someone.
Harness peer pressure. Make it uncool for people to not wear masks.
Communicate. Again and again.
Offer incentives. Offer rewards for people who wear masks.
How would you apply the 99 Ways to Influence Change to encourage mask wearing? Please share in the comments.
Get your copy of 99 Ways to Influence Change here:
If you haven't been wearing a mask, please start now.
And if you need a comfortable mask, may I suggest these.