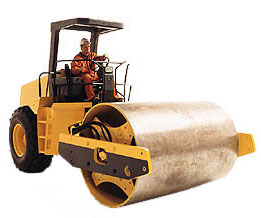 I wish I had been quick with a camera this morning when I saw a steamroller parade. Driving down an ordinary suburban parkway, a set of at least 4 steamrollers sauntered along, with light-flashing trucks on both ends.  It was a great metaphor for some leaders' approach to change, and for the way that many employees feel about organizational change.
The parade seemed innocent enough.  The steamrollers clearly had a job site destination and needed to get from where they had been parked to where they were going.  But I'm not sure that having multiple steamrollers driving on the street was the best thing for the road (or for traffic).
Inquiry:  What is your steamroller parade route?
Share your responses by adding a comment.