Sponsored
Do you ever think about how specific TV commercials appear on your favorite shows? Until recently, the process for getting ads to your TV was a manual, time-consuming process between TV station sales reps and advertising/media agencies. Videa changed all that by developing a technology platform to automate the buying and selling of TV advertising.
Their challenge? They needed to influence change not just in one company, but across an entire industry. To be effective, they needed multiple TV stations to adopt their technology, and also needed advertising companies to use the system to buy their spots.
Videa realized that to sell their service, it would require more than convincing station bosses of the need for change. They would need to help the end users, veteran sales reps with decades of experience, to adopt the technology. After all, if the sales reps continued using their manual processes, the Videa platform would not gain the desired foothold.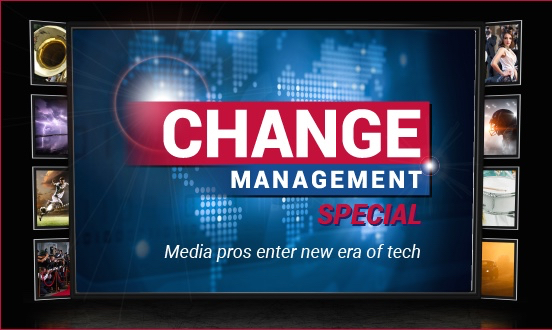 To truly transform the industry, Videa recognized that they would need to apply change management principles. These are a few of the things they've done so far:
Current State Assessment
They conducted a survey across the industry to understand the current state of the industry and to help build a case for change. When the results came back strongly in favor of industry-wide change, they were able to use those results as social proof: the majority says we need and expect change.
End User Engagement
They worked directly with users to identify what parts of the process really needed to be automated and what still required a human touch. They listened to the feedback and used it to design and improve the system.
Effective Communication
They included a fabulous case study in their marketing materials, not about the station executive who would be making the decision to install the system, but about an end user. The case study helps sales reps see themselves using the technology. In one page, the story includes these powerful features:
A relatable story of a sales rep who reluctantly tried the system.
The common frustrations that go away with the new system.
An honest recognition of her resistance, saying she was "less than thrilled" that she had to use it at first.
A specific example demonstrating success, including the benefits for the organization and for the individual.
A story that shows the system is easy to learn and that users are readily supported during the learning process.
As the Videa story shows, the principles of change management are useful beyond the singular project or organization. They can be used to improve marketing and transform industries as well, with the recognition that change doesn't happen until people adopt it into their own work and habits.