Have you been forcing all projects to fit a single methodology because it's what you know? The following article shares one practitioner's journey to uncover new models and expand his change management toolkit. Written by James Lawther for the Enclaria blog. Enjoy!
Change management models.
They are all wrong, but some are helpful.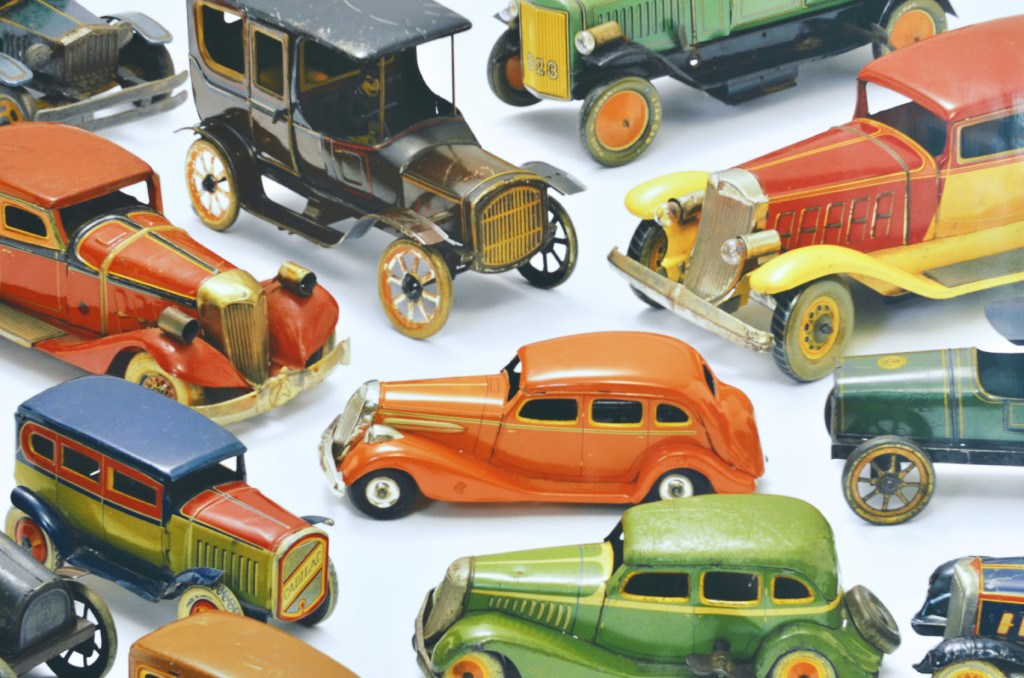 I am a process guy by training, but I make my living from change management.
I work for a large organisation and I spend my life trying to fix things: processes, systems and policies – those sorts of things. Changing systems and processes is easy, but unless you can change people's behaviour as well then your new process is worthless. So whilst I might be a process guy it is change management that pays my mortgage. Without it nothing sticks.
I've always found changing behaviour is where it gets a little messy, so I decided to get a little professional help. I booked myself onto a course. The ADKAR® change management course by Prosci.
The Prosci model:
The course was great and I found it really helpful. At its core is a clever model; ADKAR. The idea is that for people to change they have to pass through a series of steps in a predefined order. For those of you who don't know it, the acronym stands for:
Awareness: Do people know about the change
Desire: Do people want to change
Knowledge: Do people know how to change
Ability: Have people practiced what they need to change
Reinforcement: Are there mechanisms in place to make the change stick?
The logic is compelling. There is little or no point in worrying about the later steps until you have taken care of the early ones. I can moan at my daughter to practice her flute all I like (ability). If she doesn't want to play it (desire) then I am wasting my time.
As I said, I'm a process guy, this is nice and methodical, it makes sense to me. It is simple, logical and easy to remember. So I have been busy forcing all my change programs to follow the ADKAR method.
Until I had a conversation with Heather Stagl, founder of Enclaria; she explained that while the model was helpful it was not a complete panacea. There are lots of ways of looking at change.
What did I miss?
The conversation worried me – change pays the bills – what hadn't I realised?
Reinforcing my process prejudice
I googled "change management models" and came up with other frameworks. At first, these confirmed my bias to use the ADKAR model.
Unfreeze – Change – Refreeze
First I found Kurt Lewin's Unfreeze – Change – Refreeze model. A nice model, particularly as I could fit ADKAR beautifully within it.
Unfreeze (awareness, desire)
Change (knowledge and ability)
Refreeze (reinforcement)
So far so good.
Kotter's 8 steps
The next model found was Kotter's 8 steps:
Increase the urgency for change
Build a team dedicated to change
Create the vision for change
Communicate the need for change
Empower staff with the ability to change
Create short term goals
Stay persistent
Make the change permanent
Again I was feeling smug. I could force fit the 8 stages into the ADKAR model. Better still – as I only have 5 fingers – the ADKAR model is a whole lot easier to remember.
My change process may have 5 steps and not 3 or 8 but they are all heading in roughly the same direction.
The people element of change
Kubler-Ross stages of grief
I was about to stop researching when I came across the Kubler-Ross model:
Denial
Anger
Bargaining
Depression
Acceptance
I guess you have seen this before; they are usually drawn along a change curve. The general idea is that our emotions alter as we move through a change. If you understand which stage people are in you can help them move on. Another great model, but as far as I can see it doesn't tie in easily with my process led view.
Rogers diffusion of innovation curve
Like the Kubler-Ross model the innovation adoption curve categorises people. It asks how quickly do we take to innovations – another type of change. Some of us are "innovators" or "early adopters" whilst others are "laggards". The vast majority of us sit in the middle of the population as "The early or late majority".
Again this is a people led model of change. It got me thinking…
How does the Rogers adoption model link to the Kubler-Ross model? Did the early adopters move through the Kubler-Ross change curve faster? Or start earlier?
Either way they add a different perspective. My personal view of change management now has two axes: People and Process.
What about the environmental element?
Feeling satisfied, I made the fatal mistake of returning to my search results.
McKinsey's 7S
This model helps you understand how well positioned your organisation is to meet its objectives. – Read that as change. The 7 S's are:
Strategy: what is the plan, what is the change the organisation wants to make?
Structure: how is the organisation structured, who works for whom?
Systems: what are the processes and procedures staff members follow on a daily basis?
Shared values: what does the organisation stand for, what is its culture?
Style: what is the leadership style?
Staff: who works there?
Skills: what skills and competencies do the employees have?
I think it is reasonable to assume that all the above will have an impact on my change management efforts. They do in part line up with my people and process dimensions, but it is far from precise match.
Nudge theory
This was another model I found. This approach doesn't rely on the typical carrots and sticks to "motivate" people. Instead nudge theory favours subtle "nudges" to make it easy for people to change.
A nice example is that in France the consent rate for organ donation is over 90% where as in the UK it is closer to 20%. The French are not more generous. The French government just assumes that everyone is happy to donate their organs if they are in an accident. If he is not, then a Frenchman has to "opt out" of organ donation. In the UK the reverse is true. We have to go to the effort of "opting in".
By making it easy for the French people to "do the right thing" the government has changed many organ receivers lives.
The environment we create has a profound impact on our ability to manage change.
Maybe it is all 3: process, people and environment
Just as my head started to spin, I came across Heather's own approach:
The Irresistible Change Model (since renamed the Influence Change at Work Model)
Enclaria's Irresistible Change model combines parts of many of the other models and adds a focus on personal influence. It has elements of process, people and environment:
Clarify the change – understand the gap between the current and desired state, assessing reality and defining the future
Uncover resistance – what are the forces that will prevent change from happening. Some resistance is inevitable, how will you overcome it?
Increase leadership – ensure the roles and responsibilities are clear and that leaders provide consistent visible support
Build structural influence – develop accountability and communication structures plus whatever is critical to your specific change
Build personal influence – use your own organisational power and build your own influence to support the change.
What had I missed?
So what has my surfing taught me?
It appears Heather was right, there are many approaches but none is a panacea. I suspect the real trick is to be flexible. Really understand your own context and then "pick and mix" what is relevant to your situation without being a slave to any one particular approach.
All models are wrong, but some are useful ~ George Box
About the Guest Author

James Lawther is a middle aged middle manager.
To reach this highly elevated position he has worked for numerous organisations; from supermarkets to tax collectors and has had lots of jobs, including running the night shift in a frozen pea packing plant and doing operational research for a credit card company.
He also writes about improving business operations at www.squawkpoint.com
As you can see from his C.V. he has either a wealth of experience, or is incapable of holding down a job. If the latter is true his blog isn't worth a minute of your attention.
Unfortunately, the only way to find out is to read it and decide for yourself.
What other models and methodologies should James add to his list? Please share in the comments below.
You may also be interested in reading my follow up blog, The Fourth Dimension of Change Management.