Leading Change Without Resistance | Half-Day Workshop | Atlanta, GA
January 24, 2017 @ 9:00 am EST

-

12:00 pm EST

$297
Leading Change Without Resistance
Half-Day Workshop
Atlanta, Georgia
Tuesday, January 24, 2017
9:00 am – 12:00 pm
Registration for this event is now closed.
As a leader, you play a crucial role in the changes that are happening in your organization. Because of your authority with people who are going through change, there are some things that only you can do to drive change forward. Unfortunately, relying only on your authority to force people to change will only result in creating resistance.
In the Leading Change Without Resistance program, you will learn how to provide essential leadership for change initiatives. You will gain a clear understanding of the unique role leaders play in organizational change and learn practical steps you can take to impact the success of change initiatives you are leading. You will also learn how to anticipate and reduce resistance among those who report to you.
You will leave with ideas you can implement immediately and practical templates to add to your leadership toolkit.
Who Should Attend?
This course was designed for mid- to senior-level managers who are responsible for implementing change within their areas of authority.
You will benefit from attending this workshop if:
You are implementing change within your department, and want to know what you can do to get people to adopt the new way of doing things.
You're in the middle of a change implementation that isn't going as well as you hoped.
You're a mid- to senior-level manager who recognizes that your ability to lead people will make or break your ability to get things done.
Course Objectives

By completing the Leading Change Without Resistance course, you will:
Learn what unsuccessful leaders do to hinder change
Identify the essential roles leaders play during change
Learn how to uncover and reduce resistance
Get feedback on any challenging scenarios you currently face
Real-World Application: In this course, you will learn the principles of leading change while applying them to your own project.
Course Materials
As part of this course, you will receive both paper and PDF templates that you can use when you return to work.
Why Enclaria?
A sound change methodology and a toolkit full of practical templates give you a solid foundation as a leader. Yet, designing change alone will not achieve results. Your ability to implement change relies on effectively using your influence. After this workshop, you'll leave with practical steps you can personally take to lead change at work.
SHRM Recertification Credit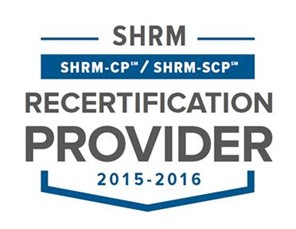 Enclaria is recognized by SHRM to offer Professional Development Credits (PDCs) for the SHRM-CPâ"  or SHRM-SCPâ" . This program is valid for 3 PDCs for the SHRM-CPâ"  or SHRM-SCPâ" . For more information about certification or recertification, please visit www.shrmcertification.org.
Instructor: Heather Stagl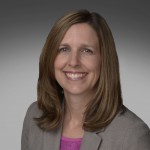 Enclaria founder Heather Stagl partners with individuals and teams to equip them to influence change at work. She has nineteen years of change management experience, including projects such as process improvement, strategy execution, culture change, and system implementation. She holds a Bachelor of Science in Industrial Engineering from Northwestern University and an MBA in Leadership and Change Management from DePaul University.
Registration
Registration fee: $297
Registration for this event is now closed.
Cancellation Policy:
Tickets are non-refundable, unless the minimum number of attendees is not reached. If it's necessary for you to cancel, you may apply your registration towards another event within one year. You may send an alternate to the event without additional charge. To request a cancellation or to make a change, please send an email to Heather Stagl at mail@enclaria.com.
Venue
Roam Innovative Workplace
Atlanta, GA
Daily Agenda
8:30 a.m. Registration
9:00 a.m. Start
12:00 p.m. End
Want onsite training instead? Contact me to bring the course to you!
Not seeing an event you can attend?
Suggest a timing or location that would work for you: