Does your project seem like pushing a boulder uphill?
Would you like to implement change with more influence, confidence and impact?
If your job is to implement change in your organization, I'm guessing at least one and probably more of the following statements is true:
Despite your efforts to get everyone on board and doing what they need to do, it's not happening as quickly or as smoothly as you'd like (or as others expect).
When it comes to your initiative, there is a lack of follow through by others in the organization. Colleagues make it clear they have other priorities that crowd your project out.
Those who need to change the way they work are reacting in ways you didn't expect, blocking progress.
Leaders do things that make you cringe, knowing they send the wrong message about the change they supposedly support.
Yet, despite your frustration, you know the initiative will benefit the organization and those who work in it. You strive to make a positive impact, and you want to be known as someone who can get things done. You'd like to believe you have what it takes to make it happen. You just don't know how to get beyond your current challenges.
I want you to know:  You can do it.
I've worked with professionals in many different roles and projects – strategic planning, project management, process improvement, human resources, sustainability, information technology – who, like you, wanted to make a difference but felt stuck.
And they found a way to get the attention the initiative deserved. They figured out how to get leaders to properly support the change and how to reduce resistance of those going through the change. They got the project unstuck and moving again. They achieved results, and they were recognized as someone who can get things done.
Like them, you might just need a little help to push the boulder up the hill. A partner who works behind the scenes to help you figure out the steps you can take to make progress in your specific situation. A coach who helps you become an influential change agent.
Sound good? Here's how to start:
Influence Accelerator

Coaching Program

9 sessions (3-5 months)

$1497
How Does Coaching Work?
Coaching is a series of one-on-one conversations, usually over the phone, in which we figure out how you can be the most influential in your specific situation. The frequency I've found works best is three 45-minute coaching sessions per month.
At the beginning, we'll come up with overarching goals that you want to accomplish by the end of the program.  Then, during each session, we'll work toward achieving them by finding solutions to your real-life challenges. It's as simple as that!
The beauty of coaching is that you are not sitting in a room away from your job, learning concepts that may or may not be applicable to your situation.  Instead, you are taking time to be deliberate about your next steps and learning how you can be influential – and then doing it!  With coaching, you make progress on you and your job without any extra fluff.
There is no silver bullet to implement change  The details of what we work on will depend on your initiative, your organization and yourself.  In general, as my coaching client, you will:
Figure out with confidence how to influence people in your organization
Increase your personal influence while still being yourself
Learn change management methodology and influence techniques through real-life application.
Make steady progress on implementing your initiative.

Not ready for this yet?  Check out my step-by-step guide for a do-it-yourself option for implementing change.
Frequently Asked Questions
How is coaching different from consulting?
You pay consultants more to come to you, tell you what to do, and do some of the work for you.  When you hire me as a coach, you will be the change agent, getting the satisfaction of influencing the change yourself, and saving money in the process.
Is coaching like training?
With coaching, you will definitely learn, but it won't be classroom concepts.  Instead, as the need arises, I will bring in my experience, knowledge and resources to the conversation to help you make informed next steps.
Can you really do this over the phone?  Don't you need to be here to see what's happening for yourself?
Absolutely!  It's amazing what you can learn by listening.  From my experience, training and intuition as a coach and organizational change practitioner, I have a knack for asking questions that illuminate what is really going on and identifying what would help you be more effective. I have clients who I've never met in person, and they have had great success through coaching with me over the phone.
Why should I hire someone to help me do my job?  Isn't this what I get paid to do?
Think of it as an intensive, experiential learning program. By directly working with me as your coach, you'll have a partner to help you skillfully navigate the challenges of influencing without authority. Since coaching is applied directly to your situation, you will learn how to do your job more thoughtfully and effectively, while your organization directly benefits with real results. Even the best conferences and training programs won't have the immediate impact that one-on-one coaching has.
I'm already busy enough as it is. How can I fit coaching into my schedule?
Time spent coaching is time spent figuring out what to do next for your initiative. The only difference is that you're not doing it alone. If you're not already spending the necessary time thinking about how to influence change, that may be part of what is holding you back. Scheduling regular meetings with me ensures you are spending time working on what matters.
Why do I need to apply for coaching?  What is involved in the application?
Before we agree to work together for several months, I just want to connect and make sure that coaching is right for you and your initiative.  The application is just a few short questions to help take that first step.  Plus, my time is limited!  Your application ensures you will start coaching with me as soon as possible.

I look forward to working with you to influence change in your organization!  If you have any questions, please contact me.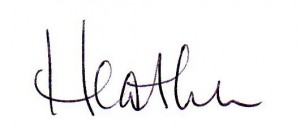 P.S.  If you would love to hire me as your coach but are unsure how to get the funds, would you apply anyway?  I'll offer you a free coaching session to figure out how to influence your organization to pay for it.