In my quest to equip people to influence change at work, I strive to stay up to date on what organizations expect from their change managers. I recently searched LinkedIn for jobs with the keywords "change management," within a worldwide search area. While there are a ton of consulting positions open, I pulled the descriptions of the first 10 jobs that I could determine were internal, non-contract positions. Why? I wanted understand organizations that were making a long-term investment in change management by hiring full time employees to do the job.
Even if you aren't a full-time change manager, this analysis shows the skills and experience that can help with your own job as someone who influences change on a regular basis.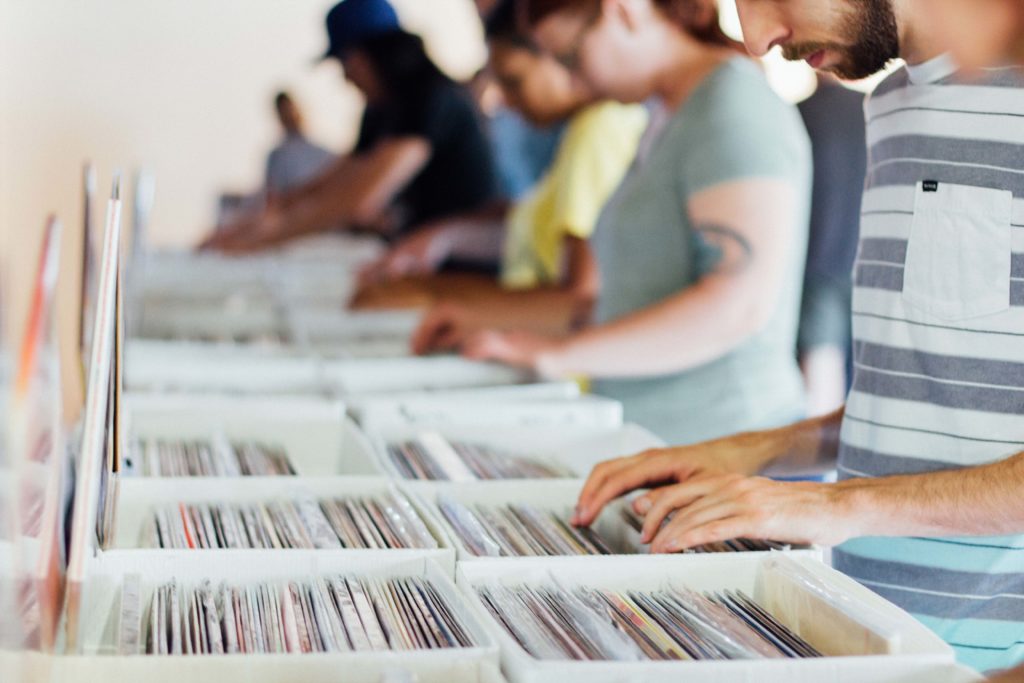 The figures below indicate the number of job descriptions that matched each detail (out of 10). Here's what I found:
Titles
Count         Detail
5Â Â Â Â Â Â Â Â Â  Change Management
2Â Â Â Â Â Â Â Â Â  + Organization Development
1Â Â Â Â Â Â Â Â Â  + Training
1Â Â Â Â Â Â Â Â Â  + Communications
1Â Â Â Â Â Â Â Â Â  + Program Manager
Half of these positions were exclusively Change Management, while the other half had an "and" in their title. The "and" job titles were accompanied by descriptions that emphasized the secondary responsibilities.
Purpose
The overall purpose of the position, whether explicit or implicit, fell into two main areas:
4Â Â Â Â Â Â Â Â Â  maximizing the realization of business objectives
4 Â Â Â Â Â Â Â Â  developing change capability across the organization
2Â Â Â Â Â Â Â Â Â  both benefit realization and capability building
I was pleasantly surprised to find that many organizations are going beyond hiring change managers to ensure individual project success, and are focusing on building a deeper change capability.
Organizational Structure
The jobs reported through these functional areas:
2Â Â Â Â Â Â Â Â Â  HR/Talent
1Â Â Â Â Â Â Â Â Â  Business Transformation
1 Â Â Â Â Â Â Â Â  Organizational Effectiveness
1 Â Â Â Â Â Â Â Â  Information Technology
5Â Â Â Â Â Â Â Â Â  Unspecified
As much as change management seems to be saturated by systems implementation projects, it was interesting to see that the majority of these roles did not report to IT.
Education & Experience
8          Bachelor's Degree required
5          Master's Degree preferred
4Â Â Â Â Â Â Â Â Â  Change Management Certification preferred
2          Didn't have an education requirement
No position required certification, although one organization stated that the position would become certified within 6 months of starting. As more people become certified in change management, it seems to follow that more organizations will start preferring it (and vice versa).
7Â Â Â Â Â Â Â Â Â  Minimum of 5-7 years of experience
3Â Â Â Â Â Â Â Â Â  Minimum of 8 years of experience
Interestingly, the job level (Director, Manager, Lead) did not appear to correlate with the required number of years of experience – the Director and Senior Manager required less experience than a Lead and Consultant. None of these positions would be considered entry-level, which may mean that there is a certain level of business experience required to understand the people component. I've known very few people who've gone straight from school to a change management job.
Skills
While the descriptions of required skills were quite varied, some of the common themes were:
9Â Â Â Â Â Â Â Â Â  Interpersonal/Relationship Building
7Â Â Â Â Â Â Â Â Â  Project Management
7Â Â Â Â Â Â Â Â Â  Communication
5Â Â Â Â Â Â Â Â Â  Problem Solving
4Â Â Â Â Â Â Â Â Â  Presentation Skills
4Â Â Â Â Â Â Â Â Â  Multitasking (Ability to work on multiple deliverables or projects at once)
3Â Â Â Â Â Â Â Â Â  Business Acumen
3Â Â Â Â Â Â Â Â Â  Facilitation
3Â Â Â Â Â Â Â Â Â  Work independently
3Â Â Â Â Â Â Â Â Â  Clarify/Simplify Complex Problems
3Â Â Â Â Â Â Â Â Â  Organized
Unsurprisingly, almost every change management job description included something about building relationships or being able to work with and through other people. Also very common were project management and communication skills.
Job Responsibilities
The descriptions of job duties were also very diverse. However, some of the common themes were:
8Â Â Â Â Â Â Â Â Â  Apply Structured Change Management Approach
7Â Â Â Â Â Â Â Â Â  Influence at All Levels
7Â Â Â Â Â Â Â Â Â  Results Evaluation / Reporting
6Â Â Â Â Â Â Â Â Â  Readiness Assessment
6Â Â Â Â Â Â Â Â Â  Communication Plan
6Â Â Â Â Â Â Â Â Â  Coaching
5Â Â Â Â Â Â Â Â Â  Training Delivery
4Â Â Â Â Â Â Â Â Â  Impact Analysis
4Â Â Â Â Â Â Â Â Â  Resistance Mitigation
4Â Â Â Â Â Â Â Â Â  Stakeholder Analysis
The vast majority of Change Management positions were expected to apply a structured change management approach. This is significant because it demonstrates that organizations know that change management methodologies exist. Many of the subsequent job responsibilities were pieces of such an approach (Readiness Assessment, Communication Plan, Impact Analysis, Resistance Mitigation, Stakeholder Analysis). Most positions were also expected to evaluate and report on the results of change management activities. Mirroring the relationships skill, the ability to influence at all levels of the organization was one of the most common job responsibilities. Coaching and Training Delivery were also common as methods of enabling change.
Of course, job descriptions are not perfect representations of the actual roles that people fill. And a sample size of 10 may not be representative of the universe of internal change practitioners. But it was interesting to see in a small snapshot the diversity and commonality in what organizations are looking for as they staff up to implement change. What are you doing to ensure you rise to the challenge?
Equip yourself to influence change at work!  Enclaria provides a number of resources to help you make a bigger impact. Learn More >