If you are trying to influence change without authority – whether you are in project management, process improvement, engineering, human resources, information technology, strategic planning, or another role where you are leading change from the middle – at some point you need someone with authority to back you up.
I wish it weren't true.  It doesn't matter how noble the initiative is, or how much more efficient and effective they will be, or how much better service or quality will be.  Ultimately, people will look to their bosses to see what is important and what they should be doing.  Right or wrong, if you are not the boss, your influence is limited.
From my own personal experience as well as change agents I've coached, I've discovered one of the truths about influencing change:Â  If you want leaders to support your initiative, you have to help them do it.
There are a number of predictable reasons why leaders don't properly support change.  I have created a program so we can go through those reasons together and devise a plan to erase them.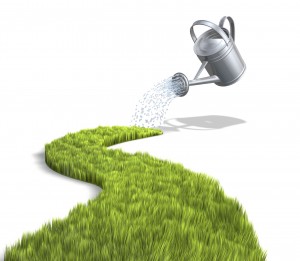 Introducing
The Proper Care of Leaders
So They Help You Implement Change
Private Program

In The Proper Care of Leaders Private Program, we will dive into your role as a change agent and assess your relationships with key people whose support you need.  Using my straightforward and powerful process, in just 3 hours you will know precisely what to do to influence leaders to help you implement change.
Ready to gain influence with leaders so they help you implement change?
Please contact me to learn more and to sign up for this program.