Once a year, over one hundred former employees of AT&T Canada Long Distance Services get together to celebrate a major accomplishment. Ten years ago, they brought the company back from the brink. How do you lead an organizational transformation that has such an impact that those involved are still celebrating it together ten years later? Bill Catucci, former CEO of AT&T Canada LDS reveals that it is a combination of actions and leadership.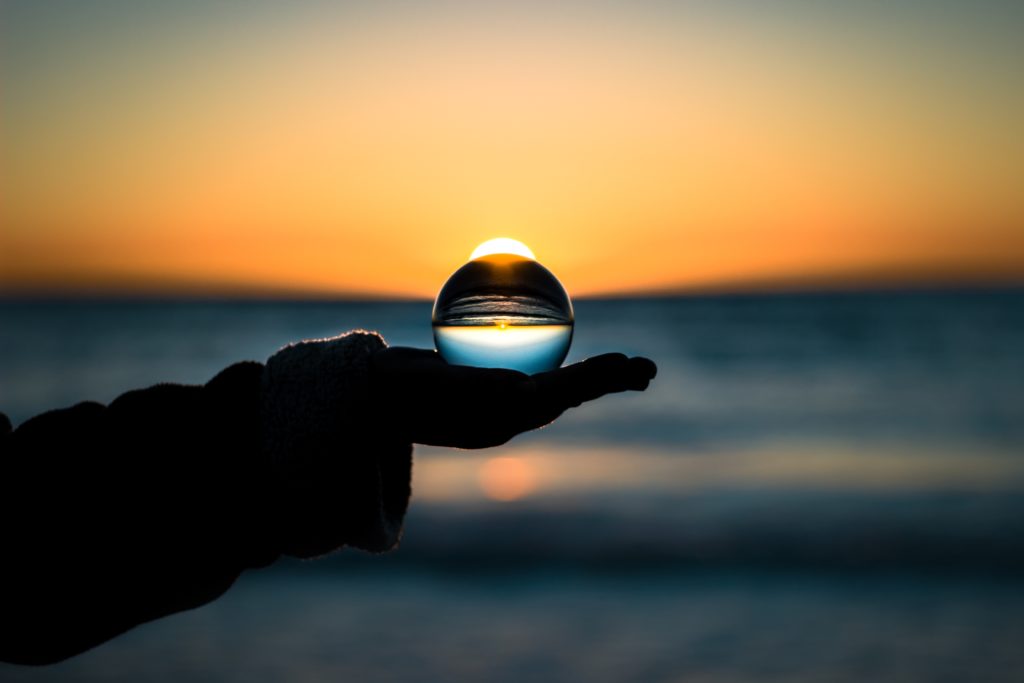 When Catucci took over as CEO of Unitel, re-branded as AT&T Canada LDS, the company was losing one million dollars per day. Employee morale was low, its products were inferior to competitors, and top managers had all jumped ship. Catucci was the fifth CEO in five years to take on the challenge of bringing the second-largest telecommunications provider in Canada sustainable, profitable growth.
Three Key Drivers of Change
According to Catucci, while there were a number of activities involved in changing the organization, there were three key drivers of success: the strategy management system, strategy councils, and shared compensation.
The strategy management system, with the Balanced Scorecard as the foundation, was a set of increasingly specific instruments to drive action from the vision to the budget. The trilogy of vision, mission and values defined where the organization was going, what its purpose was, and what was important. The strategy defined at a high level what the company was going to do in order to provide sustained profitable growth, and achieve the vision. The business plan further detailed the steps necessary to implement the strategy, and the budget filled its financial role, aligned through the strategy all the way back to the vision. The strategy management system communicated direction at varying levels of detail, all aligned to the primary goal of sustained profitable growth.
Catucci quickly realized that the traditional hierarchy and silos that he had successfully navigated over the course of 30 years was not useful in running the company. Instead, he came up with the second key driver, a plan for better management. Setting up four strategy councils, he eliminated all other leadership team meetings — and excuses. To drive growth, he set up the Business Development Council; for productivity, the Business Process Council; for people, the Professional Development council; and for linking it all together, the Balanced Scorecard Council. Attendance was mandatory, and meetings started and ended on time. Since all other meetings were discontinued, even individual meetings with Catucci, all business was taken care of together in one of the councils.
The third key driver, shared compensation for executives, ensured that everyone on the leadership team was on the same page. Instead of receiving a bonus based on individual performance, the team was given a bonus out of the same pot based on overall company performance.
Deliberate Leadership
Beyond the three key drivers of the transformation, it is clear that there was more to the successful change effort than the mechanics of the key drivers. Effective leadership surely played a part. Within a short time of knowing Bill Catucci, it would be easy to come to the conclusion that he is a natural born leader. Articulate, intelligent and funny, he's the picture of the charismatic leader. When accused of this, Catucci is quick to reply, "If I'm a natural born leader, then that was an awful waste of training."
Catucci's leadership training started at the age of 17, as part of the Reserve Officer Training Corps (ROTC). Learning leadership strategies from military science continued as an Infantry Platoon Leader in Korea. As he held jobs in operations and legal at AT&T in the U.S., he continually read books, attended leadership programs, and learned about successful leaders. Catucci says, "I had so many years of leadership training that if I didn't become a leader, something was wrong with me." Perhaps a more apt characterization would be that Bill Catucci became a leader ultimately because he wanted to be one.
Still, he had a few things to learn upon taking over the CEO role. At the top of the list was his personal time management. "It's easy to think you're spending time on important things when you're not," he warns. Catucci made the effort to be disciplined in his level of involvement in the operation. He struck a conscious balance between knowing what was going on without micro-managing.
As someone who believes that leadership is learned and not inherent, Bill Catucci has advice for how to become a transformational leader. The key to making organizational change happen, according to him, is being deliberate. "If it's serious enough, make it serious," he advises. For example, when he started the leadership councils, he made a point of being on time and staying until the end, not always an easy task for a busy CEO. While some members were tardy for the first couple of meetings, they quickly caught on that if he was there on time, they'd better be on time too.
Another important role for a leader is constant communication. "I considered myself to be the CEO: Chief Education Officer," Catucci asserts. "You can't assume people know everything." It's important for everyone to know the basics and to get people on the same page. The strategy management system helped — on one page, Catucci could explain an individual's role in achieving the corporate goals.

The Results
In his three-year tenure as CEO, Bill Catucci led what has been considered one of the most successful turnarounds in Canadian business history. When AT&T Canada LDS was sold in 1999, its market value was four times what it had been in 1995 when Catucci took over the reins. Even more telling: employee morale moved from well below average to being in the Top 10% of North American companies according to Hay Associates.
Remarkably, Catucci moved on to prove that the results are repeatable. After leaving AT&T Canada LDS, he headed up global operations at Equifax and implemented the same three key drivers. From 2000 to 2002, shareholder value increased by $3.3 billion and Equifax had nine consecutive quarters of share price growth.
For Catucci, long-lasting satisfaction is from doing an important job and doing it well, and in sharing the success with the people who contributed to it. Clearly, as members of the AT&T Canada LDS class of 1999 demonstrate in their annual celebration, the success of the transformation fulfilled those criteria.
Additional Reading
"Bringing a Company Back to Life," At Work, May/June 1999.
"AT&T Canada: A New Strategic Governance System Quadruples Market Value," Balanced Scorecard Report, v2 #1.
"10 Lessons for Implementing the Balanced Scorecard," Balanced Scorecard Report, v5 #1.
If you enjoyed this article, you may also like: