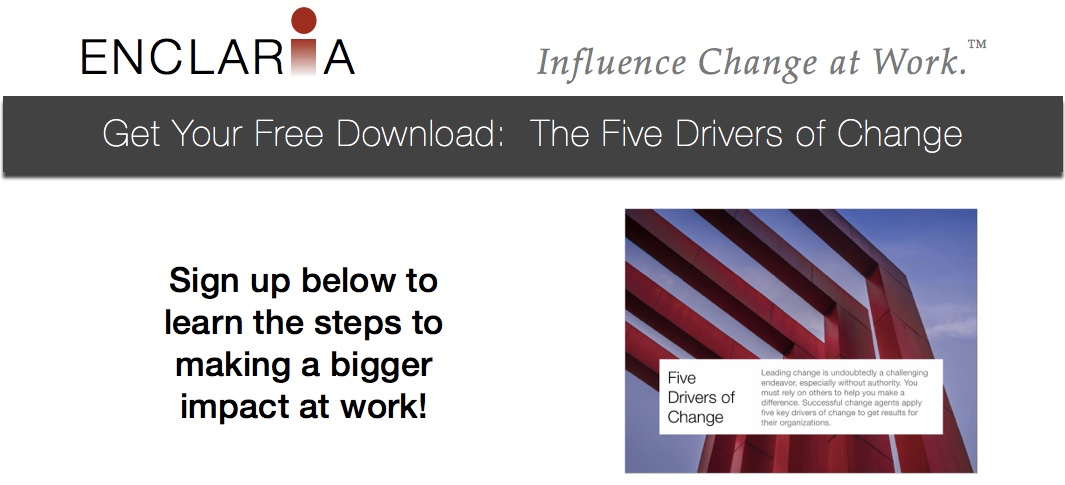 After years of partnering with change agents to make a difference, I've discovered that to stay on track, you need to focus your energy on five drivers of change. These five drivers comprise everything you'll need to do to move people from where they are to where they need to be. Leave one out, and you'll be spinning your wheels.
Want to know what they are? Enter your information below and I'll send you a link to download information about the five drivers and how they work together to help you make a bigger impact. It also includes a practical model and template to add to your change toolkit.
This information will only be used to ensure you receive the most relevant information about influencing change.
By signing up, you'll also start receiving blog posts, the monthly Enclaria newsletter, and occasional notifications about resources and events to help you influence change at work. You may unsubscribe at any time.