ASP Webinar: How Strategy Execution Gets Stuck
September 9, 2014 @ 1:00 pm EDT

-

2:00 pm EDT

$70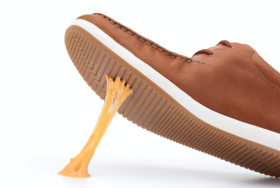 Hosted by:Â  Association for Strategic Planning
The path to implementing strategy in an organization isn't always smooth. On the way, you run into frequent speed bumps, wrong way signs, and even concrete barriers. These road hazards on the way to change act as obstacles that prevent you from moving forward. Despite your best intentions, you and your initiatives can get stuck.
In this month's webinar, you will learn the warning signs that your strategic initiative is stalled, and identify some of the root causes that may be preventing the organization from making progress. We will also discuss what you can do to get unstuck, and how to avoid getting stuck in the first place. Bring your challenges and your experience to this session where we'll uncover the common obstacles to strategy execution.
Registration is required with the Association of Strategic Planning. The webinar is open to both members and non-members of ASP.
Not seeing an event you can attend?
Suggest a timing or location that would work for you: