Design & Influence Irresistible Changeâ"¢ Webinar #1:
Define Your Change
January 28, 2015 @ 1:00 pm EST

-

2:30 pm EST

$75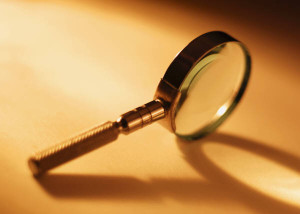 Before you start to influence change in your organization, you must understand what really needs to change in order to achieve the desired results for your organization. With that clarity, you will start to build the energy required to move away from the status quo and towards a better future. You will discover the underlying drivers of your change that you need to address. Without clearly defining the change, you risk getting off to a false start or implementing an initiative that only scratches the surface. Either way, you'll wonder why your initiative isn't gaining any traction.
In this webinar, you will learn:
An overview of the Irresistible Change Model
A straightforward way to describe the elements of your organization so you can pinpoint what's changing
How to leverage the status quo to build energy for change
How to create a clear vision of the future
The four layers of change you need to dig through to find out what really needs to change.
Along with your participation in this live webinar, you will also receive PDF and MS PowerPoint templates you can use immediately to implement what you've learned.
This webinar is the first in the Design & Influence Irresistible Changeâ"¢ Webinar Series. You can attend this as an individual webinar, or join the series and save! Plus those who sign up for the whole series will also receive the Irresistible Change Guideâ"¢ workbook.
Register for the whole series at once, or add any of the individual webinars to the cart and then click "View Cart" to register for just those events:
Date
Topic
Price
Register
January 28
Define Your Change
Clarify what really needs to change in order to achieve the desired results for your organization.
$75
February 11
Uncover and Reduce Resistance
Anticipate how people will react to change so you can reduce backlash, and handle resistance when it happens.
$75
February 25
Gain Leadership Support
Navigate the roles and relationships of change to get leaders to help you implement change.
$75
March 11
Design and Communicate Change
Create the structural elements that will drive change and develop a plan to pinpoint communication.
$75
March 25
Sharpen Your Influence
Increase and leverage your own power to make a bigger impact at work.
$75
FULL SERIES
Attend all 5 webinars for a discount, PLUS you get the Irresistible Change Guideâ"¢ workbook, an additional $147 value, for just the cost of shipping!

$522
$297

Note: All events start at 1:00 p.m. Eastern time.
Feel free to gather a small group to watch the webinar(s) together. However, each registration for the complete series comes with only one Irresistible Change Guideâ"¢ workbook. If you would like to purchase additional workbooks, you may add them to the shopping cart here.
Need to get funding approved to attend this series? Download the brochure here.
Not seeing an event you can attend?
Suggest a timing or location that would work for you: