Updated, March 2017
A recent article, The Four Types of Change Readiness, listed the following areas to prepare for organizational change:
Individual
Organization
Project
Change Agent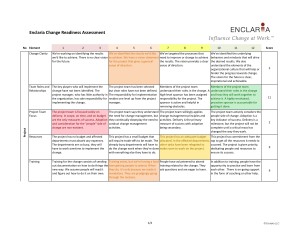 The Enclaria Change Readiness Assessment measures how well you are performing within each of these areas.  This unique self-assessment not only highlights your biggest opportunities for improvement, it provides insight into how you can achieve it.
Download the Change Readiness Assessment.